The Playing Fields
PLAYING FIELDS REFURB PLANS
The all-weather shelter was installed in the week commencing 21st March 2022.
Can we politely ask that everyone keeps their dogs away from any installation activity.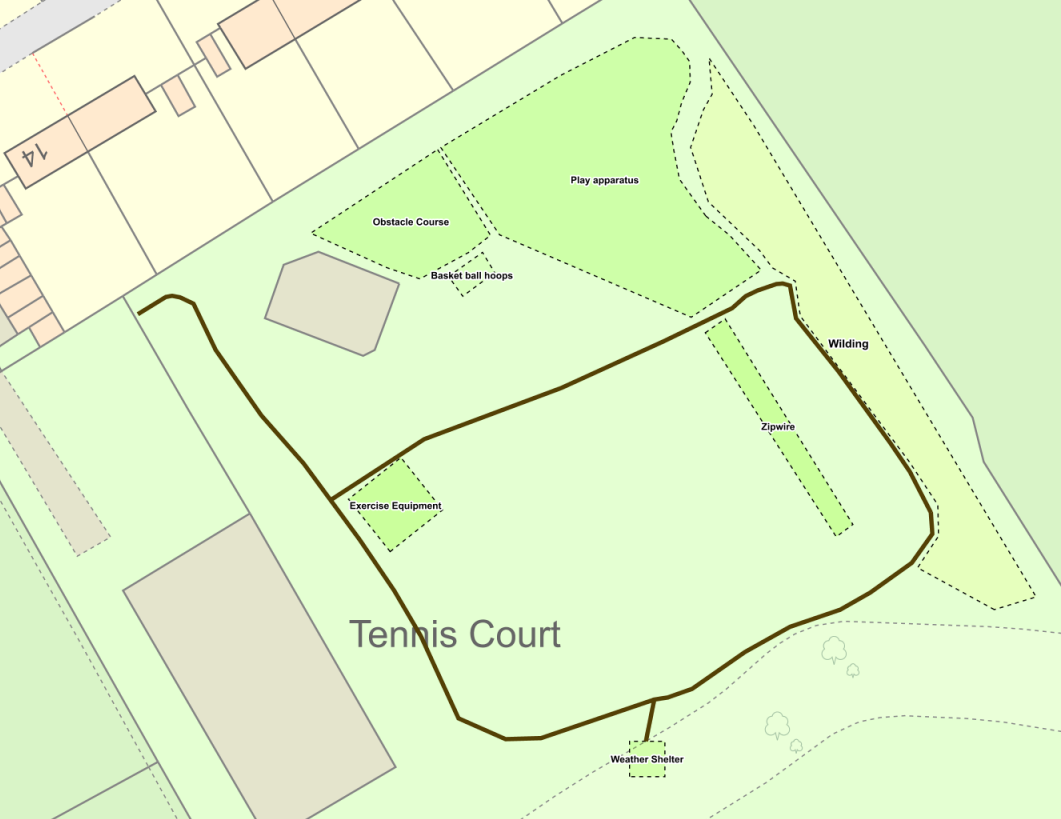 There are no plans to fence any of the areas that are shaded, and the majority of the areas will remain as grass, except where we are obliged to put down safety surfacing under, or slightly around, each piece of equipment. The aim is the retain the feel of open space.
The playground is sited just next to the playing fields which are accessed from Aylwards Way.
The latest survey reports on the play apparatus as listed below. Unfortunately, the apparatus was deemed unsafe, and the play area has been closed. Please ensure you do not let your children climb over the fence to access it.
Please report anything of concern to:
Clerk - nwpc.clerk@gmail.com
Cllr Sarah Whitaker (Chair) - nwpc.cllr.swhitaker@gmail.com